Israel crush: British man named among victims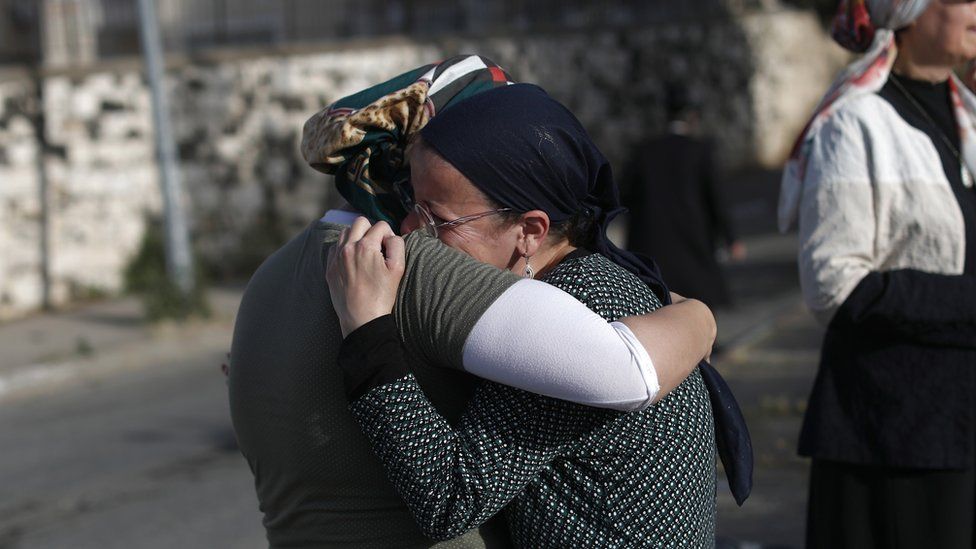 A British man who died in a crush at a Jewish festival in Israel was in the country to study, a family spokesman said.
Moshe Bergman, from Manchester, was among 45 people killed after becoming trapped in a crowded alley on Friday.
The 24-year-old had been studying in Israel, where he lived with his wife.
Speaking on the family's behalf, Rabbi Arnold Saunders said they "went through hell hearing rumours that he was dead, then alive, then dead".
Mr Bergman had been married for about 18 months, he added.
Some 150 people were also injured at the Lag B'Omer festival, near Mount Meron in northern Israel, when they became trapped in an overcrowded passageway.
"When we heard the general news [about the crush], it was bad enough because this is one of our most joyous days in our whole calendar and Meron is the focal point of it all," said Mr Saunders, who also represents Kersal on Salford City Council.
"The community is definitely shocked. They've rallied around the family tremendously and given them as much support as they can."
Mr Bergman's family, who live in Salford, are travelling to Israel.
The work of identifying the dead was paused for 24 hours on Friday evening to mark the Sabbath, the Jewish day of rest. Funerals resumed after sunset on Saturday.
The families of those buried are beginning their week-long wakes, known in Jewish tradition as sitting shiva.
Nearly 100,000 mostly ultra-Orthodox Jews attended the event, which takes place at one of the holiest Jewish sites in Israel.
The Queen, Prime Minister Boris Johnson and British faith leaders sent condolences following the disaster.
Prayers are also being said in synagogues for the bereaved and the injured.