Israel crush: Tributes to British man killed at festival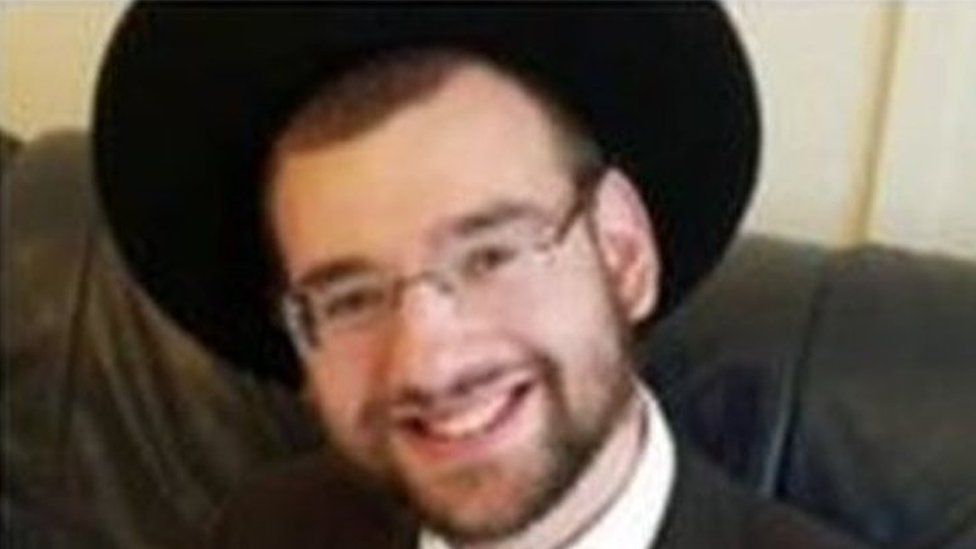 The family of a British man who died in a crush at a Jewish festival in Israel have paid tribute to a "wonderful and dedicated husband, son and brother".
Moshe Bergman, 24, was among 45 people killed after becoming trapped in a crowded alley on Friday.
Paying tribute to him, his family in Salford said he "was a true and devoted friend to so many".
Mr Bergman, from Manchester, had been married for 18 months and was studying to be a rabbi in Israel where he lived.
About 150 people were also injured at the Lag B'Omer festival, near Mount Meron in northern Israel, when they became trapped in an overcrowded passageway.
Mr Bergman's family said they did not want to "apportion blame for a tragic accident".
They said they were "sustained" by their faith and the love and support of family, friends and local community.
"Of course lessons must be learnt so that no family will have to suffer a similar tragedy in the future," they added.
"We call upon the community both locally and in Israel to come together in a spirit of unity and reflection."
The work of identifying the dead was paused for 24 hours on Friday evening to mark the Sabbath, the Jewish day of rest.
Funerals resumed after sunset on Saturday.
The families of those buried are beginning their week-long wakes, known in Jewish tradition as sitting shiva.
Nearly 100,000 mostly ultra-Orthodox Jews attended the event, which takes place at one of the holiest Jewish sites in Israel.
The Queen, Prime Minister Boris Johnson and British faith leaders sent condolences following the disaster.