Jack Barnes: Crown Prosecutors to review 'I can't breathe' death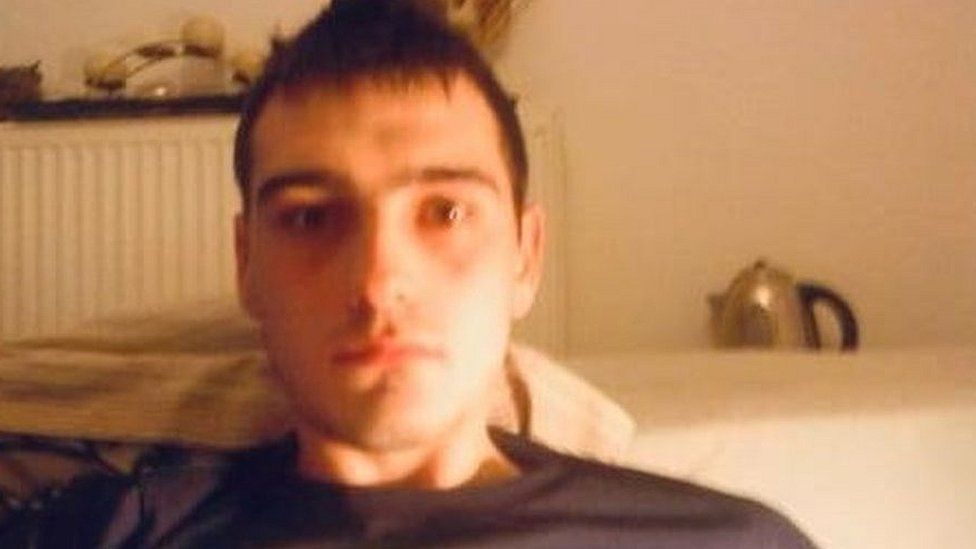 Manslaughter charges could now be brought in the case of a man who was unlawfully killed after public transport staff restrained him.
Jack Barnes, 29, shouted "I can't breathe" as Metrolink workers held him in Manchester in 2016. He suffered a cardiac arrest and died weeks later.
No-one has ever been charged over the death of Mr Barnes, who was from Hull.
Mr Barnes' mother, Tricia Gerrard, said she would "never stop fighting" for a manslaughter charge.
"It has killed us as a family; we will never get Jack back," she added.
"He needs justice, everyone needs justice."
Four men had previously been arrested but the CPS said there was not sufficient evidence to prosecute.
An inquest into his death heard four Metrolink workers gave a nine-minute chase to Mr Barnes after a row with him at Manchester Victoria station.
Bodycam footage from a camera worn by one of the four workers showed while being held down with his left cheek on the pavement, Mr Barnes asked for help, repeatedly shouting out: "I can't breathe."
The inquest was told the father-of-one's life effectively ended while being held face down outside the Australasia restaurant in Deansgate.
A CPS spokesman said: "Upon consideration of the inquest material, together with representations from the family, we have expanded our review to include all options, including manslaughter offences.
"Any decision will be made in accordance with our legal tests."
Related Internet Links
The BBC is not responsible for the content of external sites.