Handforth Parish Council: No confidence vote after Zoom meeting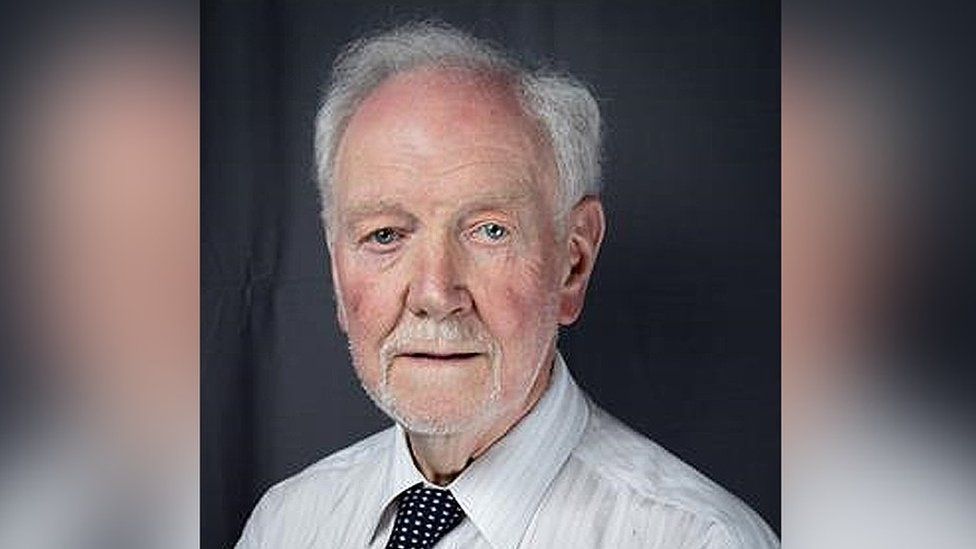 A vote of no confidence in a mayor who took part in a chaotic parish council Zoom meeting that went viral is set to be held next week.
Millions watched clips of the Handforth Parish Council meeting, which featured insults and members being kicked out.
Host Jackie Weaver was later trending on Twitter and gave interviews around the world.
A motion claims mayor Barry Burkhill "brought the council into disrepute" for not "intervening in bullying".
Mr Burkhill, who is the Independent councillor for Handforth on Cheshire East Council as well as being a parish councillor for the area, declined to comment.
During the heated encounter, Ms Weaver, who lives near Whitchurch in Shropshire, kept her cool amid some members being abusive and muttering under their breath as others tried to speak, hysterical laughter and participants answering phone calls.
Parish council chairman Brian Tolver, who refused to recognise the legitimacy of the meeting, was removed from the meeting and placed in a virtual waiting room after saying: "You have no authority here Jackie Weaver."
Mr Burkhill was then recorded asking where Mr Tolver had gone.
The motion said: "The mayor's participation in that meeting has led us to believe he has brought this council and his role within this council into disrepute.
"He made no attempt to intervene as it became clear participants in that meeting were being bullied.
"The inaction of the mayor could be seen as a demonstration of his complicity in the bullying that occurred and this cannot be ignored.
"In light of the above [we propose] this council resolves it has no confidence in the mayor and his term of office as mayor and chairman of the council will cease immediately."
Craig Browne, deputy leader of Cheshire East Council and the leader of the council's Independent group, said a council investigation was under way and declined to comment further.
"Saying anything could be prejudicial to getting a fair hearing," he added.
The motion calling for a vote of no confidence will be discussed by the council on 17 February.
Related Internet Links
The BBC is not responsible for the content of external sites.