Manchester Arena Inquiry: Review 'reshaped UK counter-terrorism teams'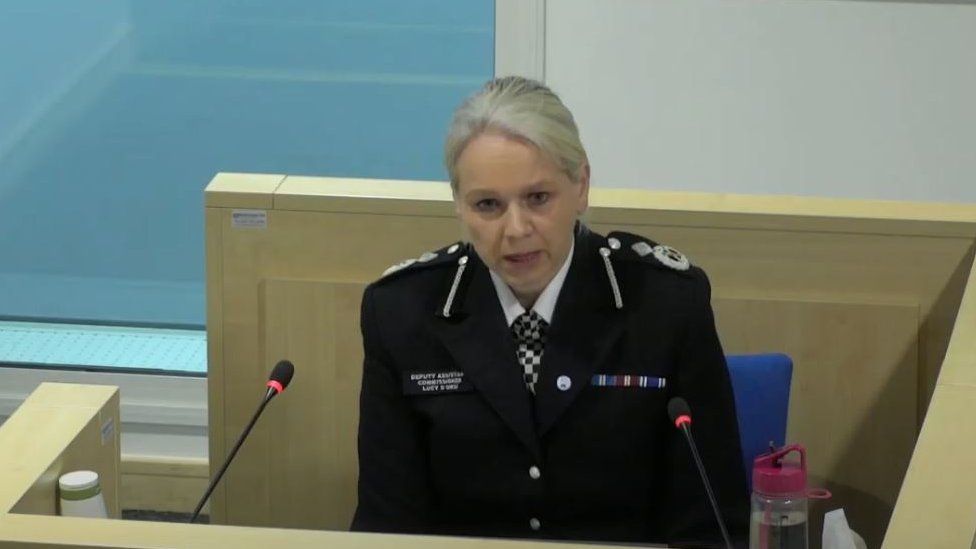 "Fast-time learning" from the attack on Manchester Arena led to several changes in how UK counter-terrorism teams work, the inquiry into the bombing has heard.
The inquiry into the attack of 22 May 2017, which killed 22 people, was told senior officers reviewed what happened five days later to learn from it.
Their 21 recommendations had mostly been implemented, the hearing was told.
A senior officer said that at the time, counter-terrorism focused on the nature, not the timing, of a threat.
Twenty-two people were killed and hundreds more were injured as they left an Ariana Grande concert on 22 May 2017.
Lucy D'Orsi, deputy assistant commissioner with National Counter Terrorism Police, said she believed the security advice at the time was correct.
She said: "I think there should be a holistic focus on what the attack methodology is, which in this case was a person-borne IED (improved explosive device)."
There was no mention in the guidance of the specific terrorist threat of people leaving a concert, the inquiry heard.
When asked if she thought it was a mistake this had been left out, Ms D'Orsi disagreed.
She told the inquiry it was "obvious" to security bosses a mass of people would leave a concert when it finished.
Days after the bombing, representatives from National Counter Terrorism Security Office (NaCTSO) travelled to Manchester.
They made 21 recommendations to improve protective measures.
Ms D'Orsi told the inquiry the majority of these improvements had been applied, while the others were in the process of being implemented.
Related Internet Links
The BBC is not responsible for the content of external sites.