Rats and insects force Manchester care home closure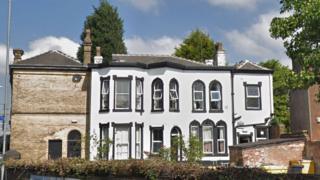 A Manchester care home has shut down after inspectors found rats, insects, soiled bedding and "a strong odour of urine".
The Care Quality Commission (CQC) found "widespread systemic failures" and a "disregard for the human rights" of residents at Overton House.
During the visit, an inspector found an insect crawling on their trouser leg.
The operator of the home in Longsight blamed management for the failures and said "residents deserve better".
During the two-day inspection in September 2018, the CQC made an urgent referral to Manchester City Council because of the "seriousness" of its findings.
The council's environmental health team found rats had made their way into the home near an open drain in the basement.
CQC inspectors found soiled bedding was left in the laundry room for days, leading to a shortage of bedsheets, quilts and blankets, and the risk of infection.
Their report said: "In one bedroom that was occupied we found a serious malodour of urine and the carpet was damp in places due to urine contamination."
The majority of the 14 residents living there at the time of the inspection had "mental health issues and were extremely vulnerable".
The report added that no consideration was given to the diversity of residents and they were at placed at an "unacceptable risk of social isolation".
Overton House was rated "inadequate" and found to have breached of the Health and Social Care Act.
The home's registration was cancelled in the days following the inspection.
Adil Ashraf, listed as the home's "nominated individual", told the Local Democracy Reporting Service: "After liaising with other shareholders of the business and having a long, realistic discussion around the current issues Overton House faces, it has come to light that they are not comfortable in going forward with continuing carrying out regulated activities."