'Significant violence' at HMP Manchester, report says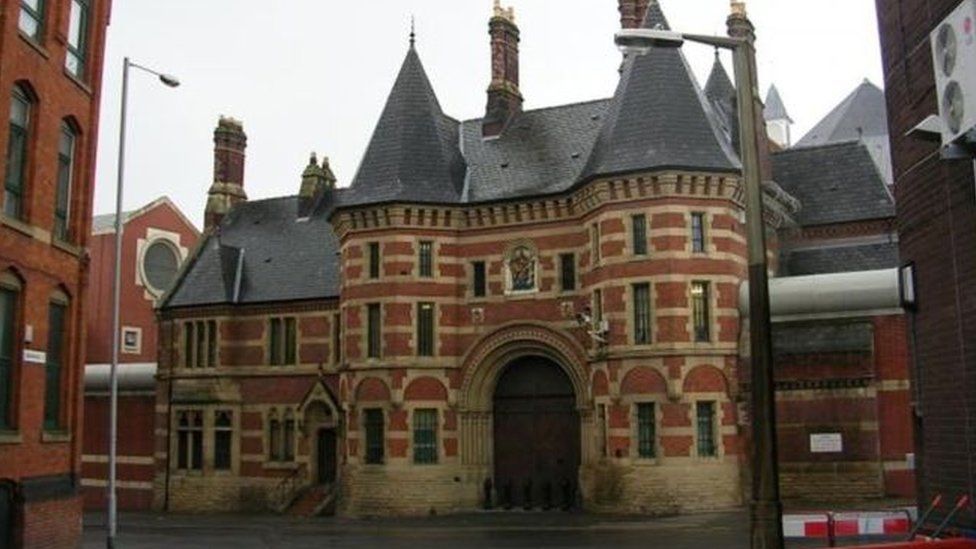 Levels of violence at HMP Manchester have "increased threefold" since 2014, inspectors have said, with 45 attacks on staff in just six months.
A report on the jail also revealed there had been 177 assaults in the same six-month period.
However, inspectors said the prison was "adequately resourced".
Michael Spurr, of HM Prison and Probation service, said: "Prison staff are working closely with police colleagues to tackle these issues."
Overall, the inspection by HM Inspectorate of Prisons (HMIP) found levels of violence to be "significant", with two-thirds of prisoners feeling unsafe during their time in the prison.
A similar number indicated they had been "victimised by other prisoners" and over half "felt victimised by staff".
The use of force by staff had also "increased significantly" since the last inspection, and often "lacked sufficient scrutiny".
This contributed to an environment inspectors said was "less safe and respectful" than four years ago.
In a separate report published last year by the Independent Monitoring Board, HMP Manchester was found to be "squalid, vermin-infested" and "reminiscent of Dickensian England" by inspectors.
Peter Clarke, Chief Inspector of Prisons, said: "The prison seemed to be adequately resourced and we were told that the prison had been improving of late.
"Local managers had a stated commitment to ensuring the basics were right, although if we had an overarching criticism it would be that, in fact, the basics were not always well attended to.
"The prison had to guard against complacency and in many respects 'up its game'."
The report's findings contrast with HMIP's previous inspection at the prison, carried out in 2014, which said HMP Manchester was "one of the best inner-city prisons" and had made progress despite a "challenging" population.
Mr Spurr added: "Manchester, like other Victorian local prisons, has faced significant challenges in recent years particularly around the illicit supply of drugs and gang-related violence.
"We are investing money to improve living conditions and the governor has set clear professional standards to staff to promote a rehabilitative culture across the prison."