Police evacuate Manchester flats after suspicious substance found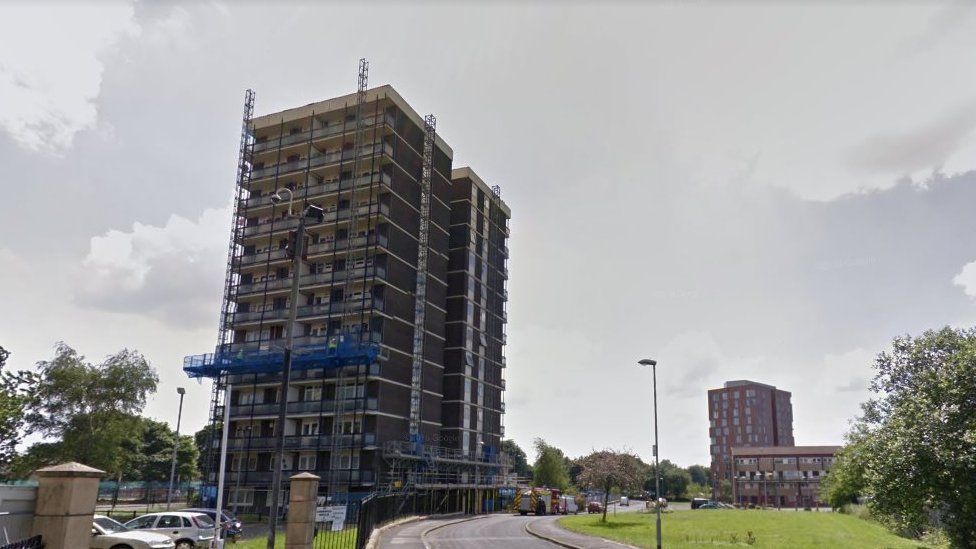 A 50-year-old man has been arrested on suspicion of possessing an explosive substance at a Manchester tower block.
Police were called to Roach Court on Hamerton Road in Collyhurst following reports of a man making threatening phone calls on Tuesday afternoon.
When flammable liquid was found inside the property, other residents were evacuated as a precaution.
Greater Manchester Police said there was nothing to suggest the incident was terror related.
Det Insp Claire Moss said: "Whenever an incident like this happens, it's bound to cause a lot of disruption and concern for people in the local area but we acted as quickly as we could to return people to their homes.
"You will still see officers in the area today who are carrying out further inquiries but this is nothing to be concerned about - if you information or any questions, please feel free to speak to them."
A man was held on suspicion of making a malicious phone call and an offence under Section 2 of the Explosives Act.
The residents who were evacuated from the flats were allowed back into their homes on Tuesday night.