Governors 'bullied' at Educating Greater Manchester school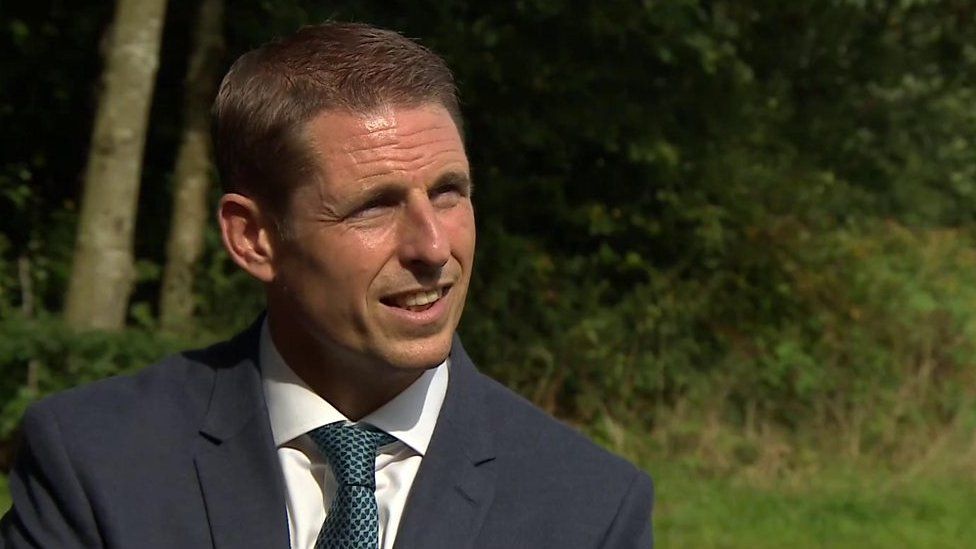 A council "bullied" governors at a school that featured in the TV series Educating Greater Manchester, a resigning governor has claimed.
Governor Howard Jackson said Salford City Council threatened to impose an interim leadership board unless governors acted against Mr Povey.
Deputy Mayor John Merry said Mr Jackson's claims were "nonsensical".
In his resignation letter Mr Jackson claimed the suspensions of Mr Povey and three other staff members were "the result of a witch-hunt" instigated by the council.
He wrote: "This is the worst case I have seen in the sector of bullying, manipulation of information, character assassination, total disregard for the wellbeing and safety of pupils, lack of care for employees of the school, lack of support for school in difficult circumstances and totally undermining the governing body - all actioned by the local authority and its representatives."
Hundreds of people signed a petition calling for Mr Povey to be reinstated following his suspension.
However, he later resigned claiming he could no longer sit quietly under the "threat" of not being able to comment about the allegations made against him.
Responding to Mr Jackson's resignation, Mr Merry said: "The detailed and serious investigation at Harrop Fold continues and Salford City Council is continuing to support the governing body through this difficult time.
"We cannot comment any further but we would like to thank Mr Jackson for his service.
"An interim executive board can only be created by the education secretary, who would have to be satisfied that a school's governing body cannot reasonably discharge its duties.
"It is nonsensical to suggest that the council would create an interim executive board when it has no power to do so."