Greater Manchester Police unit 'unfair' to minority officers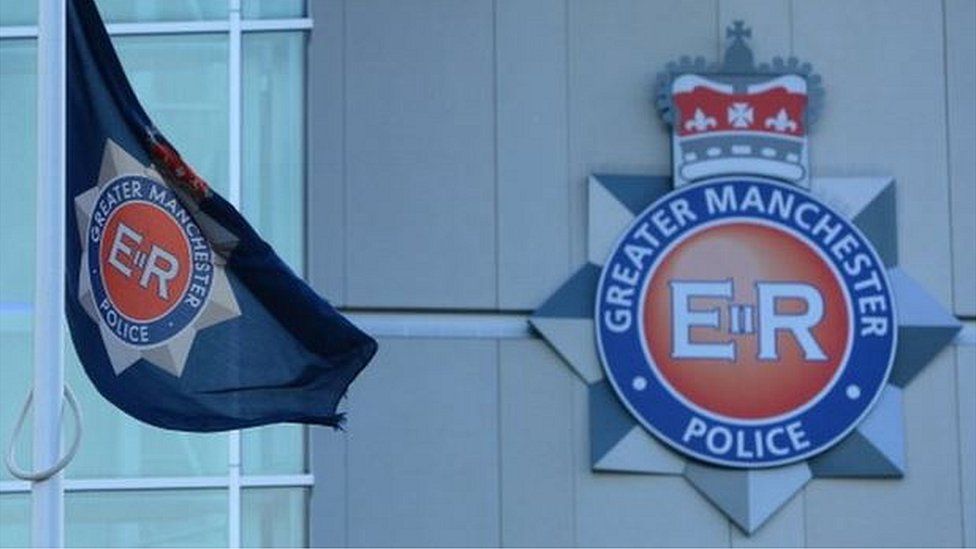 Black, Asian and Muslim officers should not apply to work in Greater Manchester Police's professional standards branch, two staff associations said.
The force's Black and Asian Police Association (Bapa) and Muslim Police Association (MPA) said they "lack confidence" they would "receive fair, proportionate and equitable treatment".
They also raised concerns about the branch's investigation process.
Greater Manchester Police said it was "incredibly disappointed" by the move.
The associations said they were asked to help increase ethnic minority representation in the internal department that roots out police corruption and improper practice - the Professional Standards Branch (PSB).
The associations refused to take part, and released a joint statement actively discouraging Black, Asian and Muslim officers from applying for advertised vacancies within the department.
Chair of Bapa, Elaine Clarke-Williams, and chair of MPA, Bash Anwar, said they had "grave concerns" about the PSB's "lack of transparency" and that confidence in the "fairness of the investigation process remains very low".
"Evidence from recent cases involving black, Asian and minority ethnic (Bame) staff and officers strongly supports the perception amongst Bapa and MPA members that disproportionality within PSB internal investigations exists at every level", they said.
A Greater Manchester Police spokesman said the force was disappointed with the statement, and asked them for details and evidence to support their claims.
"It will always be the case that there will be differences of opinion over some decisions made within this arena, but this does not necessarily mean that those decisions are disproportionate", he said.
He said data analysis by the force suggested that "white and BME employees are generally subjected to very similar types and/or severity of allegations" with similar proportions discounted and substantiated.
The force is considering the associations' comments regarding some staff within the branch and "two specific examples of cases" they raised, he said.
He added that work to increase the number of Bame officers in the branch "will continue regardless" but they "hope to have their support in future."
Related Internet Links
The BBC is not responsible for the content of external sites.