North West councils dip into reserves to fund children's care overspends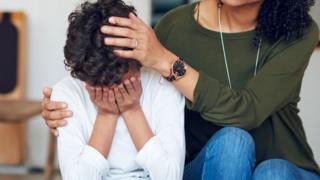 Councils in the North West of England have overspent by millions of pounds in order to meet an increasing demand for children's care, figures suggest.
A BBC investigation found 20 of the region's 23 councils had to draw on reserves in 2017-18.
Manchester City Council overspent by £10m, while Cumbria and Tameside both did so by £9m and Liverpool by £7m.
The Department for Education (DfE) said it wanted "every child to have the best start in life".
The investigation, by BBC Sunday Politics North West, discovered the councils were also dealing with more than 13,000 "looked after" children - more than any other region in England outside London.
That figure marked a 20-year high and 12% increase since 2013.
'Best start in life'
While some councils had seen large increases in the number of children being cared for, with Halton and Blackpool seeing 77% and 62% increases respectively, others witnessed a decrease.
Manchester saw numbers fall by 19% while Wigan had a 8% decrease.
Of the councils which overspent, only Cheshire West, Knowsley and Blackburn spent less than £1m from reserves.
Trafford, Rochdale and Wigan all kept within budget in 2017-18.
Manchester City Council has been approached for comment.
A DfE spokesman said the government wanted "every child to have the best start in life... which is why we have made £200bn available to councils up to 2020 for local services, including those for children and young people.
"We also provide a further £270m for councils to develop improvements in their service and create innovative programmes to improve the lives of these vulnerable children."