Bolton cousins drown on a boat trip in Vienna, Austria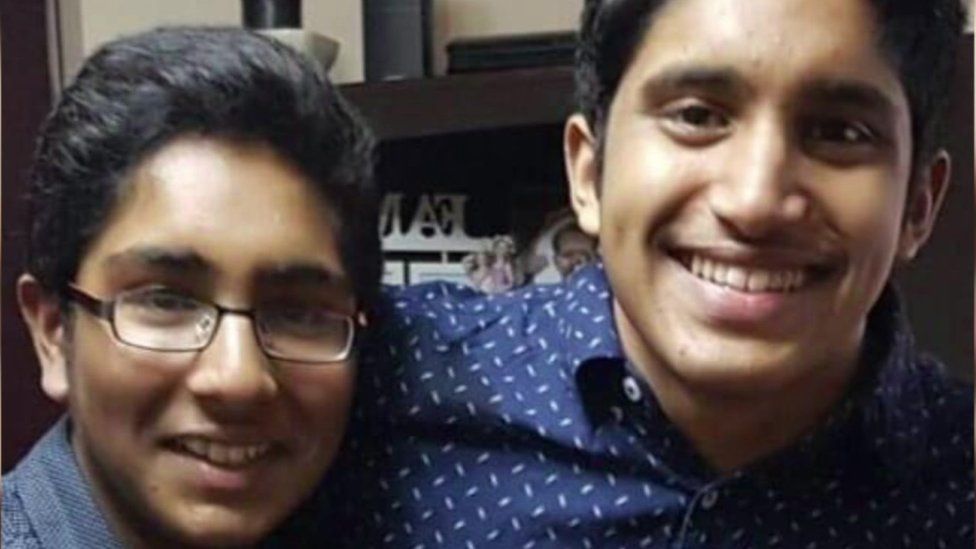 Family and friends have paid tribute to two teenage cousins who drowned in a lake in Austria.
Joel Aniyankunju, 19, died trying to save his cousin Jason Varghese, 15, after he got into trouble while swimming in Old Danube, Vienna.
The pair, from Bolton, Greater Manchester, had been on boat trip on Thursday while visiting relatives.
Jason's father Shibu Varghese said the two were "best mates... like brothers" and both "so nice... so kind".
Mr Varghese, who was in Vienna but not on the boat trip, said he was told his nephew and Jason were swimming around the boat about 100 metres (328ft) from the shore.
He said his son shouted "I'm sinking" and believes he got entangled on something.
He said Mr Aniyankunju, an IT apprentice, tried to save him but the pair struggled to stay afloat and they disappeared under the surface ­minutes later.
"Joel tried to pull him out. He held his hand but both of them went down - at the same time."
The Austrian emergency services recovered Mr Aniyankunju's body about three hours later.
Jason's body was discovered about an hour later, said his father.
Family friend Suresh Daniel said the pair were "like role models for other kids" and to say their family were "devastated was an understatement".
He said they were "absolutely beautiful kids" and "very calm and sensible".
Mr Daniel added Jason had a "likeable naughtiness" while his older cousin was "so mature" for his age.
A joint funeral service is being planned for 8 September at Our Lady of Lourdes & St Gregory The Great church in Farnworth.
A Foreign Office spokesperson said: "We are assisting the families of two British nationals who have died in Vienna and are in contact with the local authorities."
Related Internet Links
The BBC is not responsible for the content of external sites.