Rochdale councillor cautioned over election fraud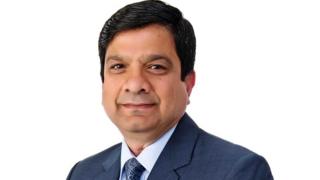 A councillor has been cautioned by police following an investigation into electoral fraud in Greater Manchester.
Police said the report related to the local elections in May.
Rochdale councillor Faisal Rana, 51, said he did not realise casting separate votes for two different wards in the authority was an offence.
The Labour councillor said: "I sincerely apologise for this genuine mistake. I now want to put this behind me."
He added: "I have today accepted a police caution for an electoral offence, which relates to me casting separate votes for two different wards in two different constituencies (Spotland and Falinge, and Norden ward) in the local elections earlier this year.
"I did not realise this was an offence and misinterpreted the rule that says it is possible to vote in two different electoral areas.
"As soon as this was brought to my attention I went for a voluntary interview at local police station and co-operated with police."
Leader of the Labour-controlled council Allen Brett said he was "disappointed in councillor Rana's error".
He said: "It is vital that councillors do all that they can to uphold the integrity of the democratic process.
"As soon as he became aware of this, councillor Rana stepped away from his cabinet responsibilities."