Fire breaks out at Rochdale plastics factory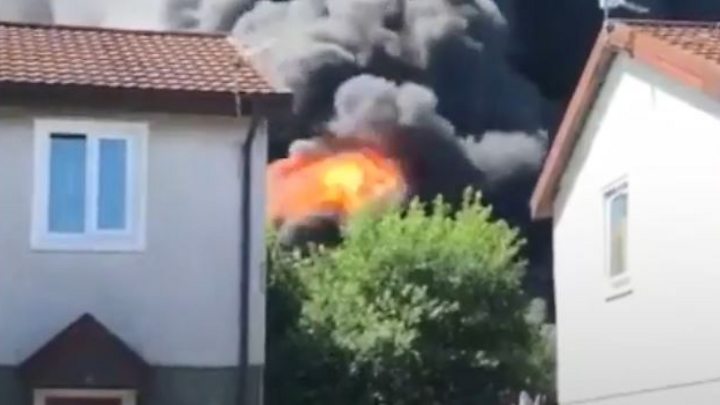 Firefighters are tackling a blaze that broke out at plastics factory in Greater Manchester.
The fire on Moss Bridge Road, Rochdale, which is now under control, involves a large quantity of plastic and spread to an adjacent building.
Emergency services were called at 11:30 BST and four crews are on the scene, the fire service said.
It is about 12 miles away from where the service are dealing with a major blaze near Saddleworth Moor.
Thick smoke is visible across Rochdale and local residents have been asked to keep doors and windows closed and avoid the area.
Crews from Rochdale, Heywood, Broughton and Oldham are using covering jets to tackle the fire.
It is under control but firefighters will remain on the scene throughout the day, Greater Manchester Fire and Rescue Service said.