Jamaica deaths: Manchester couple 'dreamed' of move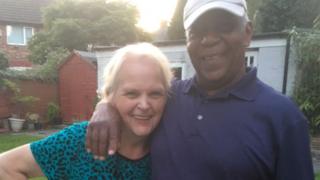 Two British grandparents suspected of being murdered in Jamaica had "dreamed" of moving there, neighbours have said.
Charlie Anderson, 74, and his wife Gayle, 71, from Gorton, Manchester, were found dead after recently retiring to the Caribbean island.
Their former neighbours said the couple had "saved all their lives" to afford a large house on the island, which Mr Anderson had built himself.
Their granddaughter appealed for help to "bring these people to justice".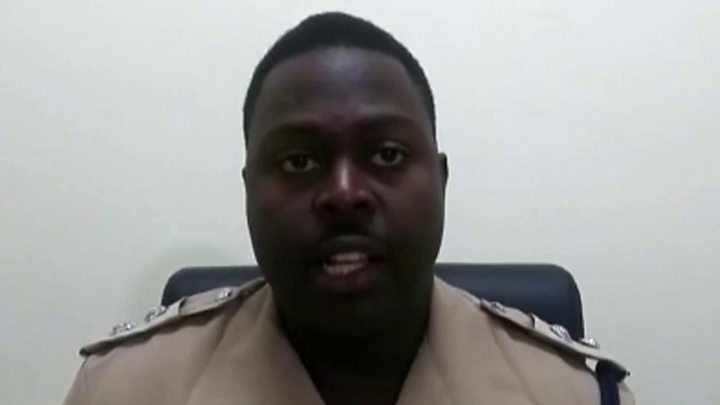 The couple, who were also known as Halford and Florence and had been married for 55 years, lived in a rural community in Hope Bay, Portland, on the north-east of the island.
They were found dead by neighbours in their home in Mount Pleasant on Friday afternoon.
They had moved to the island a year ago with Mr Anderson, a builder, returning to his homeland.
Mrs Anderson, a supermarket worker, and her husband sold their house and used savings to fund their new retirement life, friends have said.
Speaking to the BBC, the couple's granddaughter Stacey Anderson, 30, appealed for help in finding their killers.
She said: "Please please speak to the authorities. I know that you might be scared but reach out to them and tell them everything that you know.
"We know that you must know details. It's a small community up there. Everybody knew my granddad and my grandma as well. They gave back to you. I know how much you all loved them so please please bring these people to justice."
John Carrigan, 54, who knew the couple for more than 20 years, said: "Charles came over to Britain with just a satchel and made a life for himself by working hard.
"It was their dream to move back to Jamaica and own their own home there. They saved all their lives and sold their house here so they could retire there. It's terrible what's happened to them."
You may also be interested in:
It has been reported locally they had recently called in police to investigate money they said had been fraudulently taken from a bank card.
Neighbour Charles Burey said: "He told me about money which was taken either from his account or his [wife's]."
Jamaican police said their house had been set on fire, and the couple suffered neck and face injuries during the "heinous crime".
They also revealed their bodies had been partially burnt. Mr Anderson's body was found 130ft (40 metres) away from the house, while his wife's body was found outside the house.
Police spokesperson Throyville Haughton said: "Their house was partially burnt; however, one room was totally destroyed by fire.
"We observed... injuries to their neck and faces; however, we are not able to say at this time what caused these injuries."
The couple's deaths come as Jamaican authorities seek to tackle a crime wave which has resulted in more than 1,600 murders in 2017.
So far this year more than 600 people have been killed.
'Terrible tragedy'
In a statement, the couple's sons said they were "pillars of the community".
They said: "They were hard-working people, building a business with integrity and making sure we were always provided for.
"They were just beginning the next chapter of their lives, retiring to Jamaica before this terrible tragedy."
Former neighbour Kishore Singh, 51, described them as "two of the most beautiful people in the world".