Rail timetable disruption inquiry launched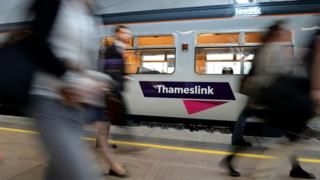 An inquiry into widespread rail disruption following timetable changes has been launched.
It will identify what led to the failed introduction of new schedules and make recommendations "before any future major network changes", the Office of Rail and Road (ORR) said.
Disruption to passengers, especially on Northern and Govia Thameslink Railway (GTR) lines, will be examined.
ORR chair Stephen Glaister said a final report will be published by December.
Transport Secretary Chris Grayling announced the plan for an inquiry into repeated cancellations and delays after the industry attempted to introduce new timetables last month.
GTR and Northern had to remove hundreds of trains in a temporary timetable change to deal with the chaos on the rail network.
The ORR said the inquiry will:
identify factors that contributed to the failure to produce and introduce a satisfactory operational timetable
reach conclusions about managing risks created by major network changes
make recommendations to the industry and government before any future major network changes
An interim report will be published in September.
Professor Glaister said it "is disappointing that the industry could not make the new timetable work" and the ORR will "look at this issue independently and dispassionately".
He said he wants the inquiry "to proceed at pace" but "it is important to be thorough and impartial" and "collect evidence from a range of organisations, including passenger representatives such as Transport Focus".
An expert panel of external advisers will support the inquiry and "challenge whether the ORR's own role, as regulator of Network Rail and of the train operating companies, has been properly assessed by the Inquiry."
Northern and Network Rail are also commissioning an independent report.