Craig Cropper jailed over 10-punch pub killing of Nicholas Sullivan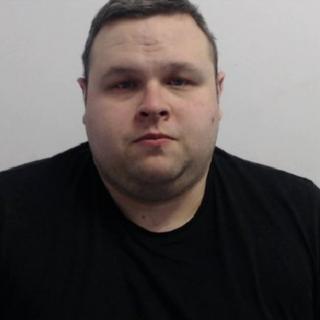 A man who punched a father to death in a Wigan pub has been jailed for almost five years.
Craig Cropper hit Nicholas Sullivan in the head more than 10 times at Hindley's Georgia Browns on 20 January.
The 51-year-old had tried to break up an argument between Cropper and another man earlier that evening.
Cropper, 29, of Arundel Street, Hindley, had admitted manslaughter and was jailed for four years and eight months at Liverpool Crown Court.
Greater Manchester Police said he approached the victim after their earlier encounter and began an argument, which turned violent.
He repeatedly punched Mr Sullivan in the head, despite attempts to restrain him by others in the pub.
The 51-year-old died in the early hours of the following morning.
Cropper turned himself in to police before learning of his victim's death, but claimed he had punched him only once.
Speaking after sentencing, Det Sgt Nigel Rigby said that "ultimately, just one punch could prove fatal and rip someone from their family - in this case, Cropper threw more than ten punches".
A spokesman for Mr Sullivan's family said they were "still coming to terms with the tragic loss of Nicholas".
"He was a big part of all our lives in so many ways and he was loved by all the family," he added.