Stowaways hide on board school coach returning from France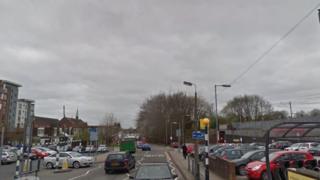 Two stowaways hid aboard a school coach returning from France, police said.
The men, who had hidden underneath the driver's compartment, jumped out of the coach when it stopped at the Longfield Centre near Prestwich Metrolink station car park at 20:00 BST on Sunday.
Both men were black, police said. One was about 6ft tall and of slim build while the other was stocky and shorter. The first wore a dark blue tracksuit.
They ran away towards the Heys Road area, Greater Manchester Police added.
The school involved has not been identified.