Salford man jailed for sharing terrorist handbooks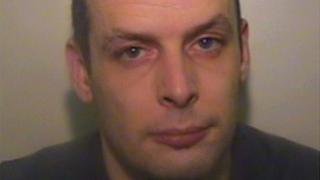 A man has been jailed for owning and sharing terrorist handbooks.
Muslim convert Adam Wyatt, 48, admitted disseminating a terrorist publication that said "Britain must atone for its sins in Palestine" and posting on social media that jihad was an obligation for all Muslims.
Wyatt, of Bridgewater Street, Salford, was sentenced to three years and nine months at Manchester Crown Court.
A judge ruled his actions were intentional rather than reckless.
Material in his possession including a book about poisons and other deadly substances that could be used in terrorist attacks.
Det Insp Mike Abbott said Wyatt "used social media to air his abhorrent views and encourage terrorist attacks in Britain and across the world" but can "no longer poison minds and encourage people to kill for his cause".
"Although Wyatt never pursued an attack himself, he was encouraging others and sharing information that could have led to the deaths of others," he said.