Deborah Lowe: Boy, 15, 'sold sex with teacher story to tabloid'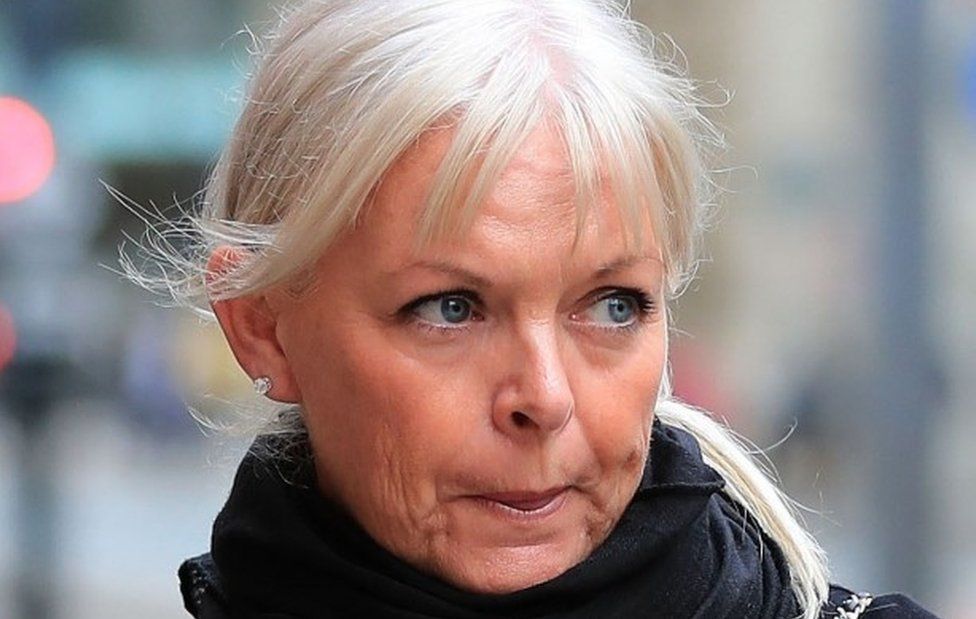 A teenager said to have had sex with his school teacher has been asked to explain why he allegedly contacted a tabloid newspaper to sell his story.
Deborah Lowe 53, is on trial accused of sexual activity with a child and five other offences at Manchester's Minshull Street Crown Court.
The Cheshire teenager said he was aged 15 when they had sex at her Stockport flat and in her caravan and car.
Neil Usher, defending Ms Lowe, questioned why he contacted The Sun.
He also suggested that the boy had changed his story by claiming the sexual relationship began when he was 15.
The lawyer put it to him that it had only started when he was 17 and had left the school.
Because of this, Ms Lowe, who was responsible for pastoral care at her school, denies an abuse of her position of trust.
The exact timing of when the relationship began is the central issue in the trial, the court heard.
The jury has heard police were called after the boy's mother found a card that Ms Lowe had sent to the teenager, saying "Who else can I be a slut with?"
Mr Usher said the boy initially told officers who came to investigate that the relationship had started after he had left school.
He suggested he was an "attention-seeking fantasist" who liked telling "tall stories" about his sexual encounters.
Mr Usher continued: "And you have cynically and dishonestly exploited this foolish infatuation that this older lady had for a 17-year-old for your own ends, haven't you?"
The witness again replied: "No."
Earlier, the court heard that the pair began a sexual relationship after "flirting" at school and then swapping phone numbers and engaging in phone sex.
The relationship continued up until last summer, it is alleged.
Ms Lowe, of Elmsbed Caravan Park, Poynton denies one count of sexual activity with a child and five counts of sexual activity with a child by a person in a position of trust.
Related Internet Links
The BBC is not responsible for the content of external sites.