Greater Manchester Police logs 775 LGBT domestic violence reports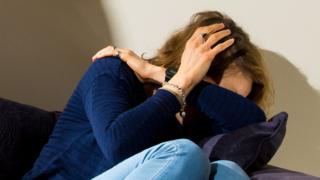 Nearly 800 reports of domestic violence within Greater Manchester's LGBT community were recorded by police during the last 12 months.
In April 2017 Greater Manchester Police (GMP) became the first force in the UK to specifically record such abuse, and have logged 775 cases.
Baroness Beverley Hughes, deputy mayor for policing, said GMP now has a "clearer picture" of the abuse.
GMP said officers have also received extra training on dealing with victims.
Among those to report abuse was a mother who was dragged out of her car by her partner.
Her nose was broken and ribs fractured in the attack, police said.
The offender was arrested and pleaded guilty to common assault.
'Breaks down barriers'
Det Supt Denise Worth said: "These figures are a positive step in supporting victims and ensuring they are signposted to the right services that are then able to provide appropriate care."
She said GMP's findings had been shared nationally, adding: "We hope this will assist other forces in adopting their own practices to help those victims."
The initiative was piloted in Manchester in 2016, when officers logged 150 incidents.
Baroness Hughes said: "This reporting code is giving us a clearer picture of abuse, helping to break down barriers and encourage people to report it.
"Vitally, this also means that we can ensure the right services are in place to support victims of domestic abuse while continuing to work with LGBT people to raise awareness of domestic abuse and empower more people to take that first step to seek help and support."