Manchester attack fire crews 'ashamed' over response delay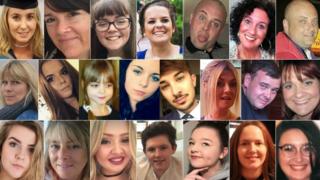 Firefighters felt "ashamed" they could not help victims of the Manchester Arena attack more quickly, the Fire Brigades Union (FBU) has said.
Crews were "out of the loop" and took two hours to attend the scene of the blast, which killed 22 people last May.
Mark Rowe, north-west secretary, said "the order never came down from the top", leaving firefighters "angry".
The fire service's chief has apologised for the failures, highlighted in a report by Lord Kerslake.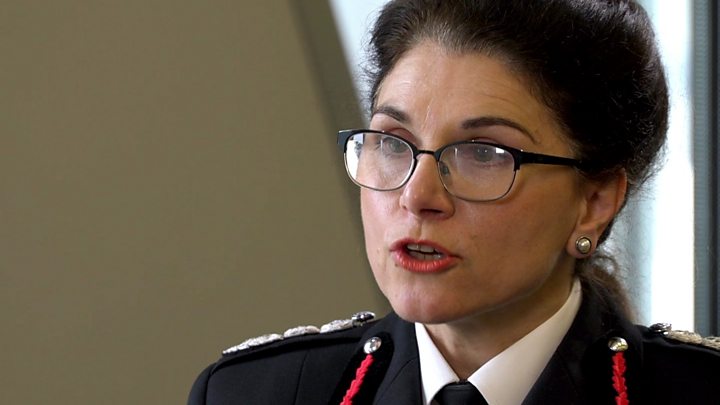 The report, commissioned by mayor of Greater Manchester Andy Burnham, found poor communication between the police and the area's fire service meant the "valuable" assistance of its crews was delayed by two hours and six minutes after the bombing, which also left hundreds injured.
It looked into the emergency services' response after suicide bomber Salman Abedi detonated a home-made device at 22:31 BST as 14,000 people streamed out of an Ariana Grande concert on 22 May.
Mr Rowe said: "Members were very angry that they weren't being deployed to the scene.
"There was frustration. Members have talked about their embarrassment that they weren't deployed and also feeling ashamed that they were prevented from doing anything that night."
Firefighters and special response teams trained to deal with terror attacks were sent away from the scene due to poor communication between the various emergency services, Lord Kerslake's report said.
Dawn Docx, the interim Greater Manchester Fire and Rescue Service chief, said crews could have helped if they had been on site and the response on the night should have been better.
Speaking in Parliament, Home Office minister Ben Wallace said it was "regretful" that the fire service was not at the scene more quickly, but its presence was "not key" to whether people received treatment.
The Conservative frontbencher praised the speed of the response from police, paramedics and ambulance crews as he faced questions over the "serious failing" of the fire service on the night of the attack.
He said emergency services had faced "a very difficult balance" and had made "the right call on the night".
"I'd hate to have been standing here for another reason saying we exposed our emergency services to too much danger because we rushed in," he said.
'Flexibility needed'
Lucy Powell, Labour MP for Manchester Central, said the Kerslake Report had made clear that "national protocols in relation to the terrorist incident failed to recognise that every incident is different.
"Flexibility and judgment is needed," she said.
The report highlighted how firefighters "stuck to the rules"
MPs would be facing "more challenging questions" had "those in charge on the night not broken protocol", Ms Powell added.
FBU assistant general secretary Andy Dark has called for more terrorist incident training for firefighters.
He said: "We need to have much more thorough testing, not just occasionally, not once a year or every couple of years.
"Things that you don't do very often but are risk-critical have to be tested."