Arena attack: Manchester institute to treat bomb survivors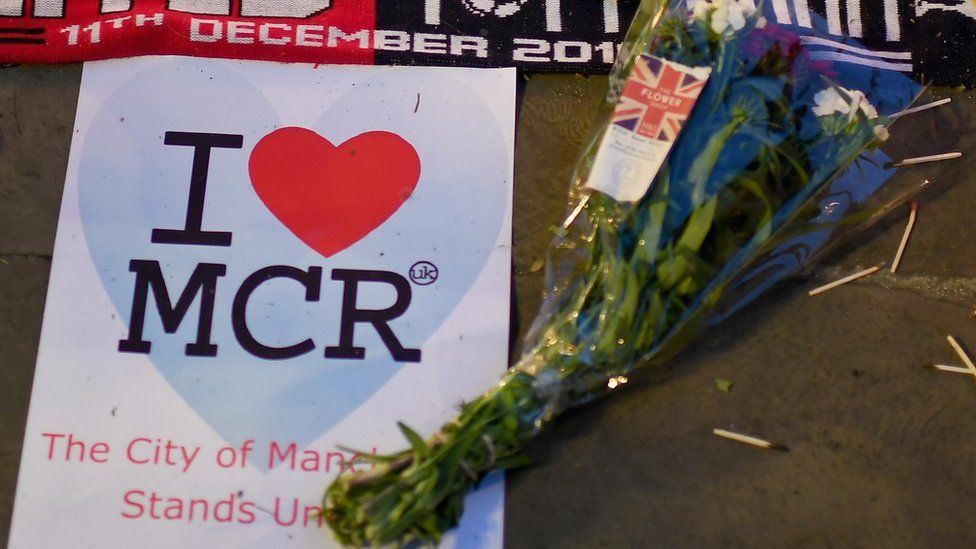 Seriously injured survivors of the Manchester Arena attack are to be treated at a "world-class" centre used by elite sports stars.
The We Love Manchester Emergency Fund said 40 people will get rehabilitation at the Manchester Institute of Health and Performance (MIHP).
Councillor Sue Murphy, chair of the charity, said it had given £300,000 for sessions which should make a "real difference" at the centre.
Twenty-two people died in the bomb.
A total of 112 people needed hospital treatment after the terrorist attack at Ariana Grande's concert on 22 May.
Ms Murphy said people with life-changing injuries will get treatment at the institute, which treats top footballers and cycling stars.
She said it would hopefully "make a real difference" to the rehabilitation of the victims.
The NHS will also fund £200,000 to the cost of their treatment.
Alongside rehabilitation, there will be a research project so NHS staff will get training in caring for patients suffering similar injuries for the future.
Ms Murphy said this would create a "lasting legacy".
"It will present something positive in the aftermath of a truly awful situation."
Dr Jason Wong, from Manchester University NHS Foundation Trust, is overseeing the project and said it was a "really exciting" collaboration to help those who suffered the most.
"We have this bold ambition to do things differently in Manchester and it struck us that there was a real opportunity to work closely across rehabilitation disciplines to help these people find their former function."
The We Love Manchester Emergency Fund said it had raised more than £20m to help victims of the terrorist attack following the suicide bombing and has £6m left.
MIHP was designed as a a "world-class" sports health and science centre, funded by Manchester City Council, Sport England and City Football Group.
Related Internet Links
The BBC is not responsible for the content of external sites.