Restaurant pest banned from Manchester city centre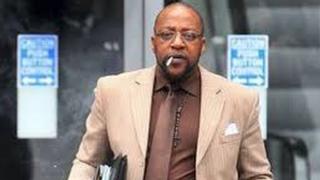 A man who repeatedly harassed and threatened staff in restaurants has been banned from entering Manchester city centre.
Stanley Freeman's abuse was described as among "the worst cases of antisocial behaviour from a single person" council staff had ever seen.
In March, Freeman, 58, threatened to shoot staff at Rosso Restaurant and Bar in Spring Gardens.
He has been issued with an anti-social behaviour injunction (ASBI).
Imposed at Manchester Civil Justice Centre, the year-long order means Freeman, of Waterton Lane, Mossley, is banned from entering Manchester within the city's inner ring road.
Manchester City Council said Freeman's behaviour spanned a period of six years and often featured homophobic and sexual language.
'Deeply troubling'
He also targeted restaurants in and around the Corn Exchange and King Street areas, including Salvis Deli, Cabana, Banyans Bar and San Carlo.
In each case Freeman was aggressive towards staff, used foul language and made lewd comments to female employees.
The council said the ASBI was issued after Mr Freeman's actions had become "intolerable", affecting both the public and city centre workers.
Nigel Murphy, the council's executive member for neighbourhoods, said: "The intensity and frequency of the incidents is deeply troubling.
"We all have a right to go about our daily lives without fear of intimidation and we cannot stand by and let the actions of a minority of people undermine that freedom."