'Indication of misconduct' by Ellen Higginbottom police probed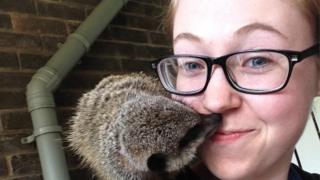 There is an "indication of misconduct" by three police radio operators prior to the discovery of an 18-year-old's body, according to the police watchdog.
Ellen Higginbottom was found dead at Orrell Water Park in June. Mark Buckley was later jailed for her murder.
The Independent Police Complaints Commission (IPCC) said it was looking at the response by Greater Manchester Police to the missing person report and their actions up to her being found.
GMP has declined to comment.
Ms Higginbottom was reported missing after failing to return from Winstanley College on 16 June.
Her body was found in the early hours the following day.
Good progress
The IPCC's lead investigator said the "indication of misconduct" was based on the evidence collected so far.
The three operators being investigated have been notified and interviews with witnesses will take place over the coming weeks, the watchdog said.
IPCC Commission Delegate Andy Riley said the investigation was making good progress and has thanked Ms Higginbottom's family for their assistance.
"We are providing them with regular updates, and our thoughts remain with them as we continue our work," he said.