Greater Manchester PC cleared over car chase death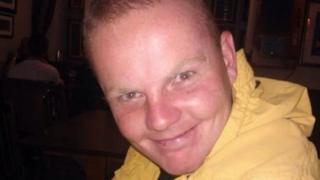 A police officer has been cleared of gross misconduct after a man suffered a fatal crash during a police pursuit.
Luke Campbell, 24, died when the Mercedes he was driving crashed in Old Trafford on 21 February 2016 when being followed by PC Simon Folwell.
The Independent Police Complaints Commission (IPCC) directed that Greater Manchester Police (GMP) should hold a gross misconduct hearing.
The independent panel found there was no case to answer.
Mr Campbell died when he crashed into a Mini and then a CCTV post at the junction of Warwick Road and Sir Matt Busby Way in the early hours of 21 February.
His death promoted a referral to the IPCC and a police investigation.
The watchdog requested the gross misconduct hearing after GMP disagreed with the IPCC's findings.
Deputy Chief Constable Ian Pilling of GMP said pursuits are some of the most challenging situations for police officers.
"Officers often have to make informed, swift, decisions on whether or not to engage with cars that are being driven dangerously or illegally in the safest way possible," he said.
"I would like to offer my condolences to Mr Campbell's family and friends."
An IPCC spokesperson said the death was a "tragic case".
"In the circumstances, it was important for the evidence to be fully tested at a hearing.
"This has now happened, and a panel heard the case presented by the appropriate authority against a GMP officer for gross misconduct and did not find the matter proved."