Moss Side not 'back to dark ages', youth worker says following murder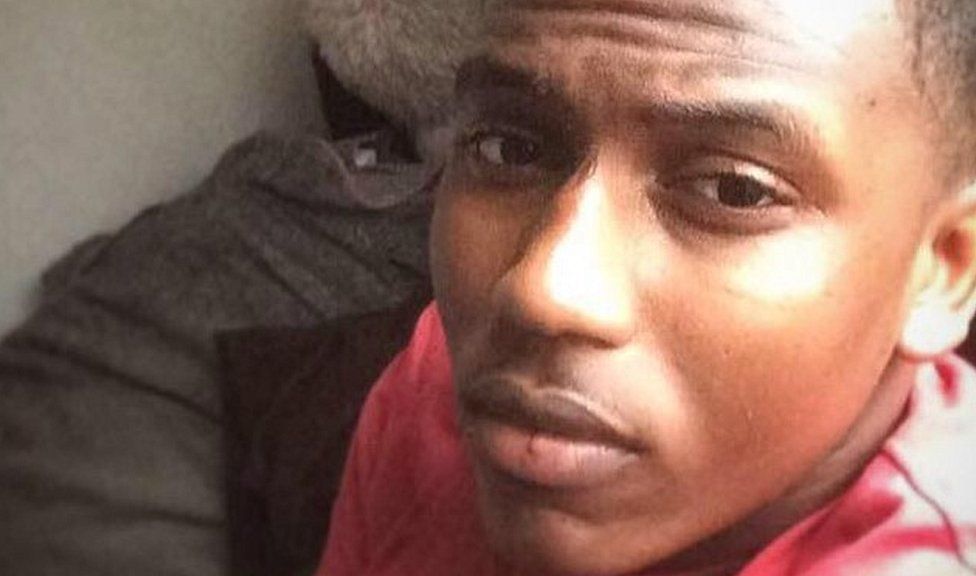 Moss Side is not "going back to the dark ages", a community worker said after the murder of an 18-year-old man in the Manchester neighbourhood.
The victim, named locally as Sait Mboob, was fatally stabbed on Tuesday.
Three other youths, aged 17 and 18, are in hospital following the gang assault.
Local youth worker Kemoy Walker said: "I don't want young people to feel like Moss Side is going back to the dark ages because it isn't, and people need to be very clear on that."
Ten men and one boy were found guilty after Abdul Wahab Hafidah, 18, was kicked, stabbed and hit with a hammer following a rush-hour chase in Moss Side and Hulme.
Both areas previously achieved notoriety due to problems with gangs and drugs.
Mr Walker said: "The community are hurt - they're feeling a bit shocked about what's happened.
"A lot of people don't feel safe at the moment. But our job is to make sure we look at what we can do in terms of interventions and plans to ensure something like this doesn't happen again."
He said he wanted "young people to feel confident and safe within our community".
Tributes were paid to Mr Mboob on social media, including from Mariama AK Rohey, who described him as a "dear boy".
"Today is a sad day that our entire family will never forget but we give everything back to God," she added.
Related Internet Links
The BBC is not responsible for the content of external sites.