Salford scout leader jailed for sexually abusing boy for four years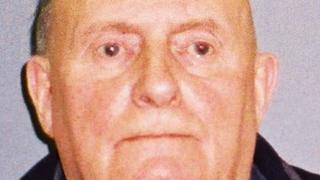 A former scout leader sexually abused a boy in the toilet during meetings while whispering "be quiet", a court heard.
His victim only reported the abuse, which happened nearly every week between 1966 and 1970 in Salford, in January 2015 when told his grandson had asked to join the Scouts.
John Parrish, 70 and of Castle Gates in Shrewsbury, Shropshire pleaded guilty at Manchester Crown Court to four charges of indecent assault.
He was jailed for eight years.
'Suffered in silence'
The victim told police he had been regularly abused by Parrish between the ages of seven and 11.
He said he felt obliged to come forward in case Parrish was still alive and abusing children.
Learning of his grandson's interest in joining the Scouts also contributed to his decision to report his abuser.
Det Con Cathy Blain said: "I have nothing but praise for the man who so courageously came forward and reported the abuse.
"Parrish abused his position of trust in the worst possible way and my only hope is that the prosecution brings some closure after he has suffered in silence for more than 50 years."