Birthday group take stranger on holiday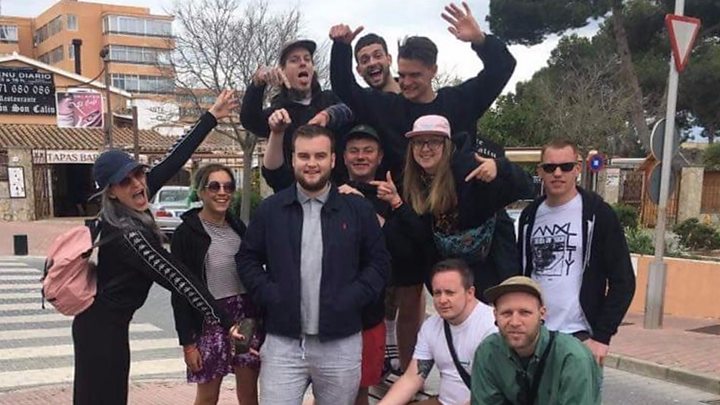 A group of friends planning a trip to Majorca asked a complete stranger to go with them when a friend dropped out - because he had the same name.
The 10 friends from Bristol turned to Facebook and found a Joe McGrath in Stockport who agreed to go on the paid-for trip for a 30th birthday.
The 21-year-old said they were "an absolutely lovely group of people".
"They messaged 15 other Joe McGraths on Facebook and only one was stupid enough to reply, and that was me," he said.
Namesake bromance delights the internet
He admitted he thought it was a bit of a joke at first, but after chatting to one of the friends on the phone Joe realised "he was just up for inviting a random guy".
Joe added: "After a couple of days debate and re-assuring myself it was a legit offer for a free trip, I decided to take the plunge and drove down to Bristol on Saturday.
"I must be a bit mad. I was fully up for it."
The friends had given their names to Ryanair and the hotel, and as the passport details had to be filled in only at check-in, the "new" Joe McGrath simply had to add his details in order to go on the three-day holiday.
He even stayed in his namesake's house the night before the trip.
"I didn't use his toothbrush or anything like that. He wasn't there unfortunately," he said.
Joe is already planning to visit Bristol again and bring the friends to Manchester to take them on a night out to thank them for the trip.
And will he ever meet the original Joe McGrath?
"I do think our paths will cross sooner or later. And it will be a magical moment."