Wigan bus ticket clue to body mystery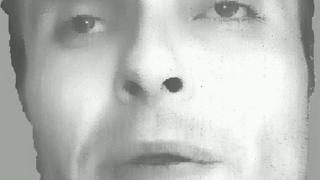 A bus ticket may hold the key to unravelling the mystery of an unidentified body found on wasteland four years ago, detectives believe.
The man was found near a cemetery in Wigan, Greater Manchester, with no form of identification, in January 2013.
His only possession was a bus ticket in his pocket from Leigh to Wigan, dated 14 January and timed at 06:38 GMT.
Police have now made a fresh appeal for information, believing social media may help solve the mystery.
Det Sgt Graham Clare said: "I still find it hard to believe that no one has any knowledge which could help us establish his identity.
"Advances in social media technology and user numbers since 2013 mean that sharing appeals online is becoming an increasingly effective means of spreading a message."
Never reported missing
The body was found on waste ground between Westwood Cemetery and Westwood Way.
His fingerprints and DNA checks produced no results from any database in the UK, and no-one fitting his description was ever reported missing.
He was wearing blue Nike tracksuit bottoms, a blue padded gilet, a McKenzie hooded blue top with grey cuffs, a light blue Fred Perry T-shirt and blue Adidas trainers.
Police were satisfied there were no suspicious circumstances surrounding the death.