Passenger in Cheadle police chase crash car dies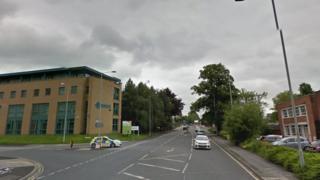 A passenger in a car involved in a collision during a police pursuit in Greater Manchester has died.
Officers began following a black Honda Civic after it did not pull over when requested on Birdhall Lane in Cheadle on 24 November, police said.
During the pursuit, the car lost control and collided with a telegraph pole on Councillor Road.
The 21-year-old passenger was taken to hospital after the crash but died on Tuesday, police said.
A man, 30, has been charged with causing serious injury by dangerous driving and failing to stop.