Lisa Withers jailed for life for partner knife murder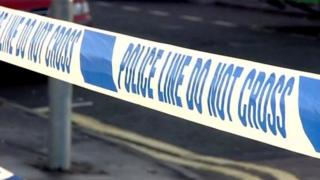 A woman who stabbed her partner to death has been jailed for life.
After being convicted of murder at Manchester Crown Court, Lisa Withers, 49, of Stockport, was told she would have to serve a minimum of 26 years.
Called to a disturbance in Ash Street, Cheadle Heath, at about 21:00 BST on 24 October 2015 police found Jason Capper, 45, badly injured outside a house.
Suffering from stab wounds to his back and sternum, he was taken to hospital where he died from his injuries.
Amber Waywell of Greater Manchester Police said: "This is a very sad situation - Lisa Withers will now spend the next 26 years in prison, but Jason Capper's family will have to spend the rest of their lives without him.
"My thoughts are with Jason's family. I hope today's sentence gives them the closure they deserve."