Pakistan deportation threat dropped for man, 77, with dementia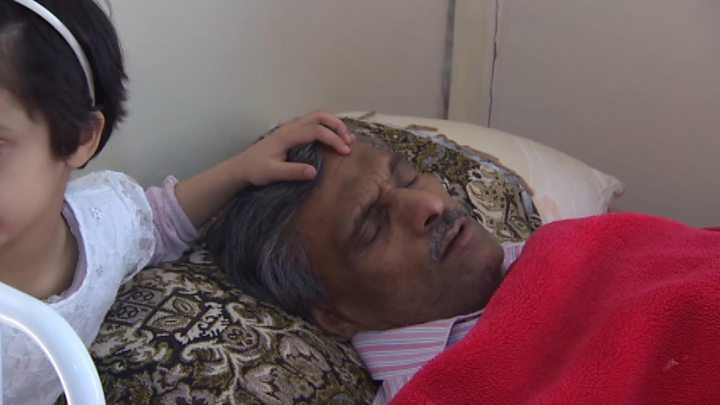 A 77-year-old man with dementia, facing deportation to Pakistan, will now be allowed to stay in the United Kingdom.
Hakeem Muhammad Haleem, who is partially blind and has diabetes, has been cared for by relatives in Greater Manchester since his wife died in 2011.
The Home Office, which turned down his visa application in April, has now ruled he can stay until 2019, the Manchester Evening News reports.
It said his "limited leave to remain" was because of "compassionate factors".
In 2010, Mr Haleem and his wife came to visit relatives in the UK.
She died a year later after returning to Pakistan for diabetes treatment.
Petition
In April, the Home Office refused him permission to stay in the UK despite his relatives saying they would take physical and financial responsibility for him.
Mr Haleem's family said no-one could look after him in Pakistan.
He now lives at his son and daughter-in-law's house in Oldham.
About 23,000 people signed a petition calling the government to allow Mr Haleem to stay in the UK.
A Home Office spokesman said it did not routinely comment on individual cases.
"Each visa application is carefully considered on its individual merits and in line with the rules," he added.