Greater Manchester Police in modern day slavery arrests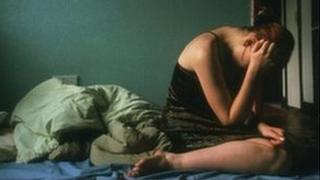 Eighteen people have been "saved" and 27 arrests made in a crackdown on modern day slavery in Greater Manchester, police have said.
The suspected victims have been taken to a safe centre run by the British Red Cross.
More than 200 addresses including car washes, nail bars, brothels and factories have been visited in the week-long operation, said police.
Arrests were on suspicion of crimes such as modern slavery and kidnap.
There were also arrests on suspicion of illegal working and illegal entry into the country, Greater Manchester Police (GMP) said.
A Range Rover car was recovered in the operation and more than 30 referrals made to other agencies such as HM Revenue and Customs, the Department for Work and Pensions and housing standards.
GMP said specially trained staff were working with suspected victims "to protect them from further harm and provide much-needed care, support and rehabilitation".
John Harrison, from Greater Manchester Immigration Enforcement, said: "We made arrests for a number of offences relating to illegal working, and we will continue our work to identify people abusing the UK's immigration laws."
Greater Manchester mayor and police and crime commissioner Tony Lloyd said: "This is good news for the 18 people who have been saved from a life of servitude and suffering and will now be supported to rebuild their lives."
Greater Manchester Police have recorded 163 crimes of modern slavery since the beginning of last year.