Imposters sneak on to Rio 2016 float in Manchester parade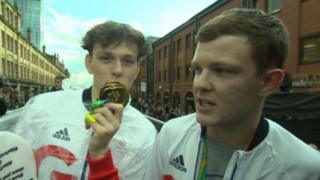 Two imposters sneaked on to a float during the celebratory Rio 2016 parade in Manchester, the British Olympic Association (BOA) has confirmed.
The pair, dressed in Team GB tracksuits and wearing plastic medals, admitted to Sky News they "blagged" their way on to the float and joined the celebrations.
The float was carrying Britain's gold medal-winning women's hockey team and athletes from the modern pentathlon.
The BOA said: "It didn't spoil anyone's enjoyment of a wonderful event."
"We are aware of the matter and are disappointed anyone would want to detract from the athletes' celebration," it added.
Four hundred athletes took part in the Manchester celebrations with more 150,000 people lining the streets.
A second parade is to take place in Trafalgar Square in London from 13:00 BST after which the athletes will visit Buckingham Palace.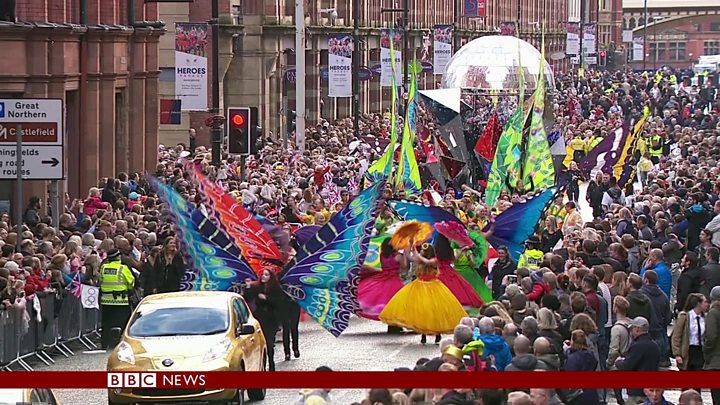 Greater Manchester Police said it did not provide security for the floats and had received no reports regarding the incident.
Manchester City Council is yet to comment.
Team GB set an Olympic record in Rio 2016 by winning 67 medals - two more than they managed at London 2012.
The Paralympians also beat their previous performance with 147 medals - 27 more than four years ago.