Cold case officer claims DNA law helps rapists avoid jail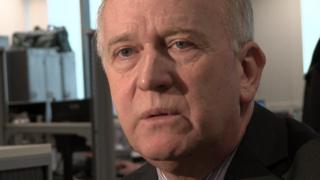 Murderers and rapists are avoiding detection because police have to dispose of DNA samples, the head of a cold case unit has claimed.
Supt Martin Bottomley, of Greater Manchester Police, said the Protection of Freedoms Act 2012 had become a "thorn in the side" of his unit.
Under the act, samples taken for some arrests must now be destroyed.
The Home Office said: "The Government has no plans to change the Protection of Freedoms Act."
Mr Bottomley told BBC Radio Manchester Breakfast: "Some samples have been ordered to be destroyed and that has been a real thorn in our side - it means we can't detect some cases which we would otherwise have been able to solve.
"And it does mean some murderers and rapists have got away with it because of a law that has allowed that [the destruction of the samples]," he added.
He gave the example of a man who was identified for the rape of two 15-year-old girls because his force held a relative's DNA on its database.
He said: "As it happened, in that case he [the suspect] died, but we were able to go the victims - who are now women - and explain what had happened."
He added: "The effect on them was absolutely amazing. One young woman had moved house seven times in 10 years as she was always afraid the rapist was going to come back."
One of the victims said: "If they had reopened my case after 2012, I would have still been looking over my shoulder.
"I would still be absolutely terrified for the rest of my life."
A Home Office spokeswoman said two million people who were arrested but not charged, including children, have had DNA profiles deleted since the act came into force.
She added: "We are committed to safeguarding the privacy of innocent people whilst ensuring the National DNA Database provides an important and effective tool for the police in solving crime."