UK's 'most banned driver' from Stockport jailed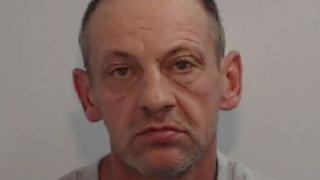 A man described as the UK's most banned driver has been jailed after being caught driving while disqualified for the 61st time.
John Pearson, 52, of Stockport, also has 10 convictions for drink-driving.
Stockport magistrates sentenced him to four months in prison after he pleaded guilty to drink-driving, disqualified driving and driving without insurance.
MEN Media reports he was also given a five-year driving ban but a road safety charity said he should have a life ban.
'Deserve severe punishment'
His latest conviction happened when police used emergency equipment to stop the Renault Laguna he was driving on Manchester Road, Heaton Norris, on 14 September. He failed a breath test.
It is the fourth time this year Pearson has been given a custodial sentence. He was sent to prison in February for 17 weeks and given a five-year ban.
In June he was jailed for four months and given a 42-month ban after he was found asleep at the wheel of a Skoda Fabia.
The following month he was also given a three-month sentence for other driving offences committed in June.
Greg Marah, from Brake, said: "Extreme cases such as his deserve severe punishment and he ought to be banned for life."
He said it was "unacceptable this repeat offender will be allowed back on our roads".
Mr Marah said: "At Brake we see the real-life consequences caused by those who selfishly choose to ignore the laws of the road."
Stockport councillor Sheila Bailey, executive member for communities, said: "It staggers me he's not got a life ban."