Greater Manchester Police officer charged in cannabis probe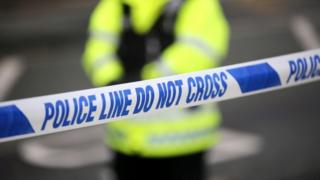 A police officer has been charged with conspiracy to produce cannabis as part of an investigation into drugs supply in Greater Manchester.
Daniel Aimson, of Ullswater Road in Astley, Wigan, is also charged with misconduct in public office.
The 35-year-old Greater Manchester Police officer was named alongside eight other men charged with conspiracy to produce cannabis.
All are due to appear at Manchester City Magistrates Court on 20 October.
A 26-year-old woman from Astley who was arrested on suspicion of money laundering and conspiracy to produce cannabis remains on bail.
Greater Manchester Police said the charges are related to an investigation into the "large scale" production of cannabis.
The force's anti-corruption unit is also involved.
The eight other men charged are:
Richard Grady, of Park Road, Hindley, Wigan
Steven Hindley, of Maesgwyn, Rhyl, North Wales
Michael Hutton, of Crossley Court, Ancoats, Manchester, also charged with possession of amphetamine with intent to supply
Christopher King, of Bowling Green Court, Longwood, Huddersfield
Hussain Mozahem, of Findlay Street, Leigh, Greater Manchester
George Parkinson, of Ullswater Street, Leigh
Jonathan Vaiders, of Jaffrey Street, Leigh, also charged with possession of cocaine with intent to supply
John Wallace, of Stansbury Walk, Manchester