Students' phones stolen playing Pokemon Go game in Hulme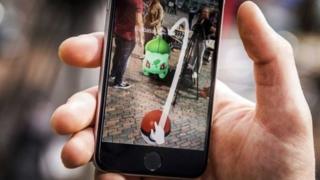 Three students were robbed at knifepoint of their mobile phones while were playing Pokemon Go in Manchester, police have said.
Police said on Twitter the students were robbed playing the game in Hulme.
The popular smartphone game, released in the UK on Thursday, involves catching digital characters at real-life locations using GPS.
Police also warned parents the location tracking used in the app could be used by criminals to target children.
Det Supt Joanne Rawlinson said: "There have already been incidents in America where young people are thought to have been targeted through the app.
"I would urge parents to speak to their children about the app and the best ways to make sure they stay safe."