Cyclist injured by wire strung between trees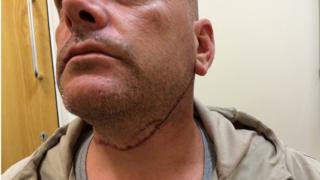 A cyclist suffered neck lacerations after he rode into a plastic-coated wire tied between trees on a Greater Manchester cyclepath, police have said.
The man was injured while riding in Stretford on Sunday afternoon.
The cyclist suffered serious cuts to his neck as he cycled down hill at the rear of Cheshire Close.
Det Insp Carl Gilbert, said it was a "premeditated act" and the cyclist was "lucky that the injuries were not more serious".