Illegal puppy seller from Manchester ordered to pay back £500k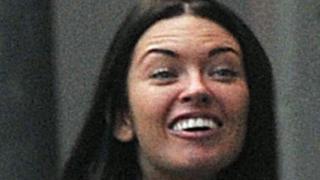 A woman who made more than £500,000 selling sick and dying puppies to unsuspecting buyers has been ordered to pay back the profits.
Grace Banks, 29, was sentenced to nine months imprisonment on 6 May after being found guilty of animal cruelty, fraud and unlicensed pet selling.
A Proceeds of Crime hearing was told Banks had made £505,739 from puppy selling but only had £8,785 available.
She must pay that within three months and the outstanding debt will remain.
Banks, of Gorton, Manchester had already served a five month sentence for illegally importing and selling puppies after being jailed last October.
'Extremely callous'
She was banned from keeping animals for life. but had continued selling sick puppies while on bail.
Jill Scott bought a West Highland Terrier from Banks in March 2014.
The puppy, named Zabba, almost immediately became ill and lasted only eight weeks in his new home before he had to be put down.
Ms Scott said: "I must have gone to the vets, probably about eight to ten times. Pretty much as soon as we got him home really [I noticed something wrong].
"He became quite ill quite quickly. He was diagnosed with quite a severe congenital defect caused by in-breeding and being kept in unhealthy conditions."
Banks - whose birth name was Leah Rogers, but who was commonly know as Lilly Cooper - also used the names Holly Saxon and Sarah Connor.
RSPCA Ch Insp Ian Briggs said: "Grace Banks was an extremely callous individual who had no regard for the people that she was selling these sick dogs to.
"Her sole motivation was making as much money as possible, irrespective of the trauma and the upset she caused these people when their dogs ultimately fell sick."