Oldham riot lessons not implemented across country, says expert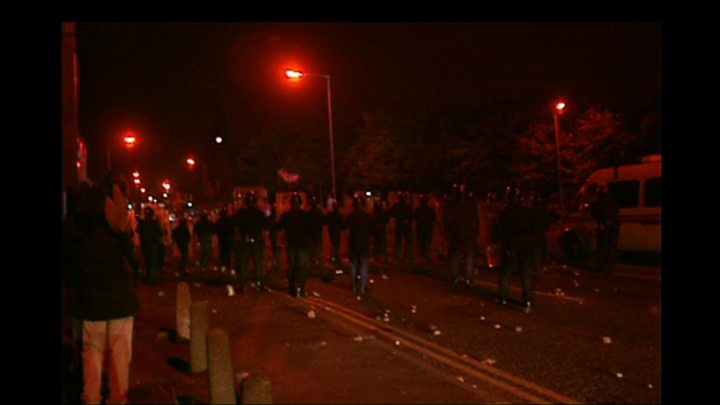 Lessons from race riots in Oldham have still not been implemented across the UK leaving tensions "easy" to emerge, an expert has warned.
Prof Ted Cantle said the likes of the need to combat terrorism has "overwhelmed" community cohesion work.
His report into the riots, which erupted 15 years ago, pinpointed the cause on communities living entirely separate or "parallel" lives.
Oldham Council said a lot of work has been done to tackle the problem.
Tensions between white and Asian youths erupted on 26 May 2001, with three nights of riots that were followed by similar violence in Leeds, Burnley and Bradford, in the months afterwards.
Prof Cantle, who was asked by David Blunkett, the then home secretary to carry out the review, has spoken of a mixed picture of integration and segregation across the country in 2016.
He said getting children from diverse communities working together was a "most urgent task", highlighting the work of the Waterhead Academy, which opened in Oldham six years ago.
It brings together white and South Asian children in one school, where previously they would have been educated in different places.
---
Eye witness: Richard Stead, BBC Radio Manchester reporter
There'd been weeks of racial tension in Oldham, so we feared something would happen.
I was on duty on the evening of Saturday, 26 May, 2001 when we began to get calls to the newsroom saying that gangs of Asian youths were rioting.
When I arrived at the Live and Let Live pub in Glodwick, hundreds of people were out on the streets.
The pub's windows had been smashed. Police were gathering with their batons and riot shields.
It was eerily quiet for about 20 minutes, then the youths came back, throwing bricks, stones, fireworks and petrol bombs.
I watched from a safe distance while cars were being torched and police lines pushed back.
Every now and again, officers were stretchered into ambulances after their uniforms caught fire.
The disorder continued at different flashpoints in the Glodwick area until sunrise - and over the following two nights.
---
Prof Cantle has said Oldham "really did try to bring communities together" with the opening of Waterhead, but such initiatives have not been widely adopted in the other parts of the country.
On Monday, the first meeting of the All Party Parliamentary Group on Social Integration took place, as part of steps to improve social integration in the UK.
Prof Cantle described "increasing acceptance of diversity and more mixed areas in many parts of the country, but said there was increasing segregation too."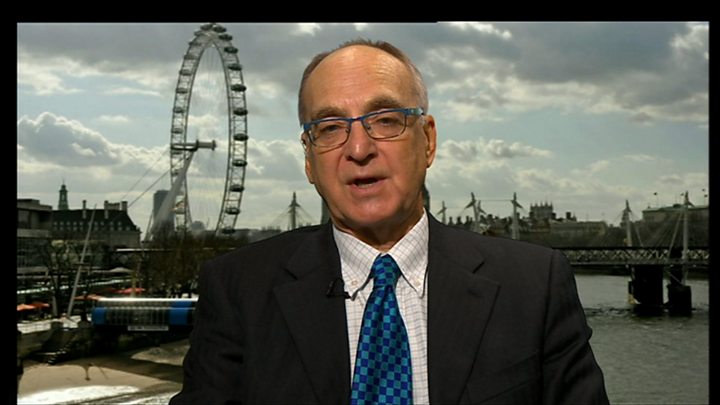 ---
Race riots of 2001
On the night of 26 May 2001, a gang of youths pelted the Live and Let Live pub in Oldham with stones and petrol bombs in an escalation of violence that followed tit-for-tat exchanges between white and Asian groups.
Cars were torched in the Glodwick area and hundreds of young people ran pitched battles with police.
It erupted into the worst race riots seen in England in a generation.
Violence raged for three nights over the bank holiday weekend leaving 20 people injured, including 15 police officers.
There were outbreaks of violence in other northern towns and cities in June and July 2001, in Leeds, Burnley and Bradford.
Prof Cantle's review looked into the causes of violence in all the towns and cities, not just Oldham.
---
Tariq Rafiq, governor of Waterhead Academy, said the future is bright for young people in the town compared to 10 or 15 years ago.
"I definitely think we are moving forward," he said.
"When you see some of the sport activities young people are involved in it is heart warming to see them coming together because of their school and not the colour of their skin.
"You used to see the two groups going into town separately on Saturdays and there would be antagonism and points of friction between them. This no longer happens.
"If anything the pace of change for adults needs to improve."
'Unhappy anniversary'
Jean Stretton, leader of Oldham Council, said much hard work has been done by the authority to provide stronger civic leadership to tackle the problem.
But, she described events that prompted it as "an unhappy anniversary and yet it has remained constantly at the forefront of our minds since then in everything we are doing to improve the prospects of our people, business and places."
Ms Stretton said they also continued to work to reduce segregation of students from different ethnic backgrounds in schools.