Man in protest with horse at McDonald's over drive-thru policy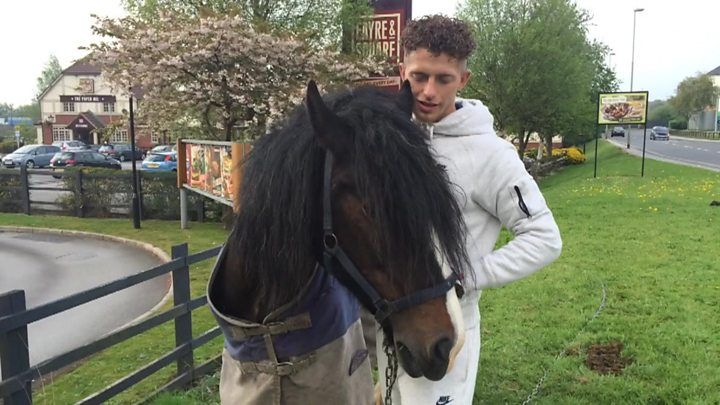 A man is protesting outside a McDonald's after staff refused to serve him at the drive-thru on a horse and cart.
Connor Hamer, 22, said he had been refused service at the restaurant in Pilsworth on Sunday and would be protesting until the matter was sorted.
The firm said it "respected his right to protest" but the drive-thru was "for roadworthy motor vehicles only".
"To me a horse is like a car, I use them in everyday life," Mr Hammer said.
"I will be staying on McDonald's car park until it is sorted out," he added.
"It could take six days, it could take six months it doesn't matter, I won't be going nowhere."
He said he had lived in a horse-drawn vehicle for three years.