Manchester Metrolink services restored after fault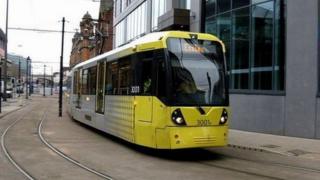 Tram journeys across Manchester's Metrolink have resumed after a technical fault at its control depot halted services for five hours.
Thousands of passengers were affected across all eight lines due to a problem at the Network Management Centre in Old Trafford.
It is thought the communications system was unable to flag up where trams were on the network.
The problem began at about 11:15 BST and services have now resumed.
Metrolink said most services are back to normal apart from East Didsbury and the Rochdale via Oldham lines.