Teenager arrested after man raped at Next in Arndale Centre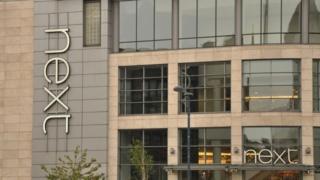 A teenager has been arrested after reports of a man being raped at a department store in a Manchester shopping centre.
The incident, involving a man aged in his 50s, happened at Next in the Arndale Centre at about 11:30 GMT on Friday, Greater Manchester Police said.
A 19-year-old man was arrested and later released on bail.
Police praised staff at Next and the shopping centre for their "swift action" in reporting the incident.
Det Sgt Chris Maddocks said: "This was and incredibly shocking incident which happened in a busy store."
He added that the victim was receiving support from specialist officers.