CQC place Dean Wood Manor nursing home in Wigan in special measures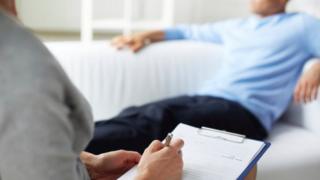 A nursing home in Greater Manchester has been placed in special measures after inspectors found it failed to report "several serious incidents".
The Care Quality Commission (CQC) made an unannounced visit to Dean Wood Manor in Wigan last November.
It rated the home in Spring Road as inadequate because it failed to deal with serious complaints from relatives about the safety of residents.
The owners said they are "working to improve standards".
The CQC said the home, run by Dovehaven Care Group, failed "to provide care which was safe, effective, caring, responsive or well led" and must make improvements to protect the safety and welfare of residents.
'Avoidable risks'
Relatives who approached them during the inspection raised "serious safeguarding issues" and made a range of complaints, including offensive odours in a bedroom.
Inspectors found medication was not being administered properly and that a shortage of staff and poorly trained staff were compromising the service.
They visited the site during its refurbishment and were concerned that power tools, cables and ladders were left unsupervised, exposing residents to unnecessary risks.
Debbie Westhead, deputy chief inspector of Adult Social Care in the north, said the home "failed to protect people from avoidable risks and was not providing high quality person centred care".
In a statement, Dovehaven Care Group said they are working with the CQC and Wigan Council to make improvements, adding that "much has been achieved" since the inspection.
It said since buying Dean Wood Manor last year, the group "have invested heavily in the home, including substantial refurbishment throughout and installing a new management team".
Dean Wood Manor nursing home is registered to provide accommodation, nursing and personal care for up to 50 adults.