Murder charge after two women stabbed in Bury house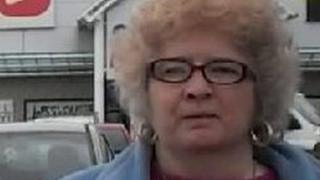 A man has been charged with murder and attempted murder after two women were stabbed at a house in Bury, Greater Manchester.
Maylyn Couperthwaite, 52, died after being attacked along with her 80-year-old mother at a house on Woodward Close at about 16:55 GMT on Sunday.
Audrey Couperthwaite is in a critical but stable condition in hospital.
Oliver Faughey, 62, of Woodward Close, is due to appear at Bury and Rochdale Magistrates' Court.
Her sister Lucy Walton said, "Words can't describe how devastated I am by what has happened. I love them both so very much."
Anyone with information about the incident should contact police or Crimestoppers.