Body in boot murder accused 'caught red-handed'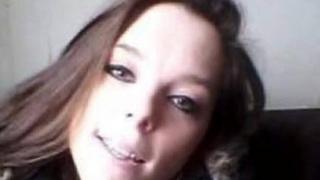 A man accused of murdering a woman with her hair straighteners was caught "red-handed" with her body in his car boot, a court has heard.
Lee Nolan, 48, admits killing Katelyn Parker in Heywood, in August 2015, but denies murder.
The prosecution told Manchester Crown Court that Nolan wrapped the flex tightly round the 24-year-old's neck five times and strangled her.
When her body was found the flex was still round her neck.
Prosecutor Christopher Tehrani QC, said Nolan "tried to change his appearance" by shaving his head and he allegedly lied to police when he was arrested.
Jurors heard this "manipulative behaviour" was designed "to avoid responsibility" given that he was caught "red-handed" with a body in the boot of his car.
The court previously heard the father-of-four strangled Katelyn after he asked if he could do her hair and she told him "only gay men do hair".
He admits manslaughter but denies murder on the grounds of diminished responsibility due to "an abnormality of mental function".
'Body under bedspread'
In a video shown to the court, witness Gary Charleston told police he saw a body in Mr Nolan's car while travelling as a passenger.
He described seeing a woman's hand and arm under a bedspread adding: "It could have been a dummy, but it were quite real."
The court was told Mr Nolan explained to a friend how he killed Katelyn and described his victim as "beautiful".
A police interview video with Melanie Ashton was played to the jury, during which she told officers the father-of-four visited her after the alleged murder.
She said he seemed "agitated" and "high as a kite" when he said he had a body in his car boot and he cried when talking about what he had done.
The trial continues.