Simon Danczuk to be investigated by expenses watchdog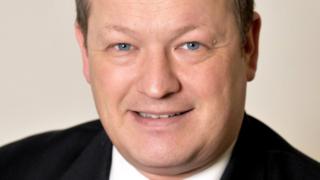 Rochdale MP Simon Danczuk is to be investigated for fraud by the Independent Parliamentary Standards Authority over his expenses claims.
Local Liberal Democrats asked police to check claims the Labour MP had wrongly claimed £9,700 in expenses for his children to live in London.
Mr Danczuk said he had done nothing wrong in claiming the allowance.
He said two of his children visit him in London and the other two could do so in the future.
'Political stunt'
Guidance from the expenses watchdog states the allowance is available for an MP whose children "routinely reside" in London.
In a letter to Greater Manchester Police, Liberal Democrat party campaigner David Hennigan said Mr Danczuk's claims were a "clear abuse of the system", adding that it was "a matter of such seriousness that I believe it warrants a police investigation".
The IPSA said it will investigate and police will be kept informed.
Mr Danczuk said: "I don't believe there was any intention of Greater Manchester Police investigating this .....it was a political stunt by Rochdale Liberal Democrats."
He was suspended by the Labour Party in December after he admitted sending lewd texts to a 17-year-old girl.
He was also interviewed by police earlier in January in connection with a rape allegation dating from 2006.