Tesco cash machine gives out 'free money' to Fallowfield shoppers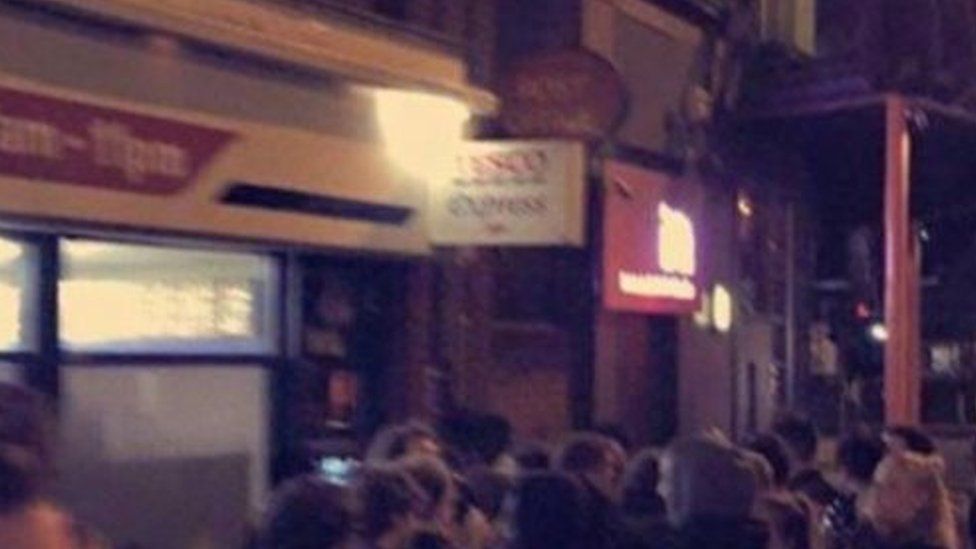 A supermarket cash machine in Manchester has given out "free money" because of a glitch in the system.
Customers heard that the Tesco store in Fallowfield was dispensing double the amount of requested withdrawals and joined long queues to cash in.
The mistake which occurred at 22:00 GMT on Wednesday was shared on social media when shoppers realised a £10 withdrawal resulted in £20 being given.
There is no money left in the machine and Tesco Bank is assessing losses.
Tesco spokesman Mark Thomas said: "We're putting right the error made by the cash machine and will have it up and running normally again as soon as possible."
One man wrote on Twitter: "There's an ATM in Fallowfield spitting out bare P's. Outside a Tesco. Happy hunting."
Another explained: "Absolute scenes in Fallowfield, Tesco cash machine is giving out free cash"
Tesco said the glitch was caused by a service provider.